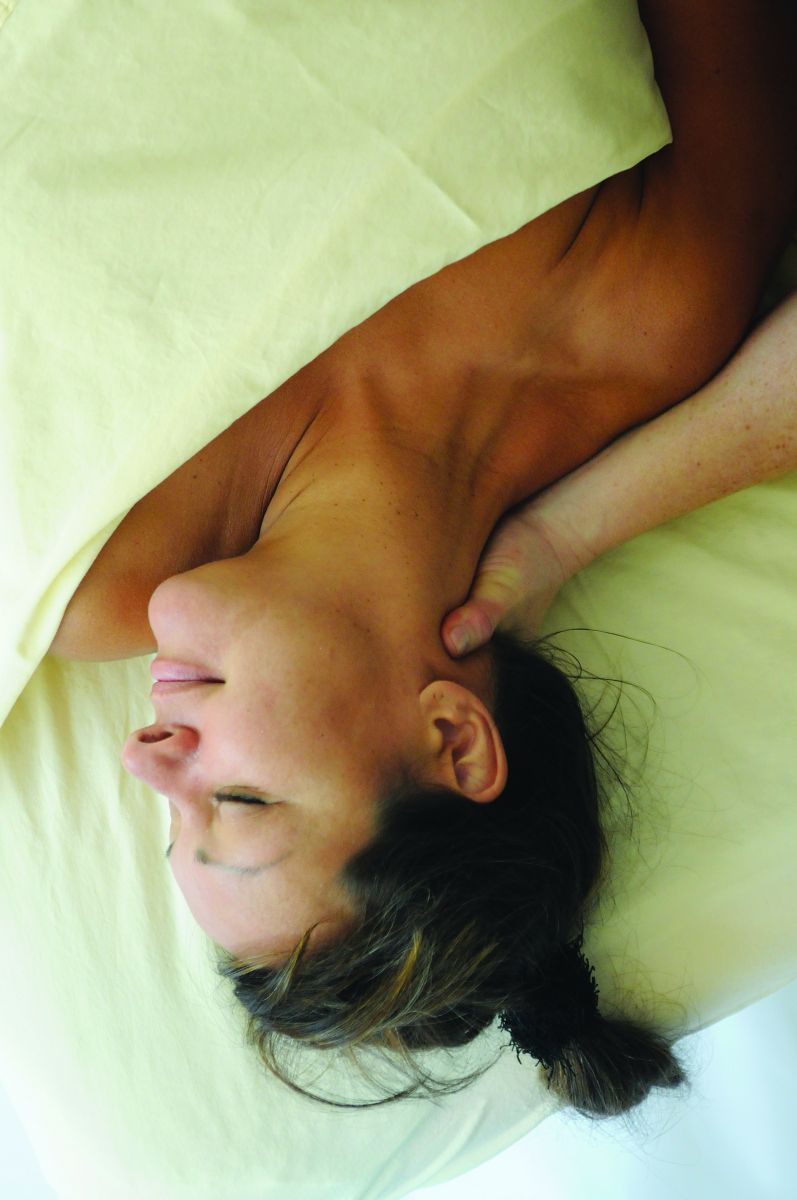 Investing in Massage Therapy is an investment in your health.
See Wellness services offered, price listing below
Massage Therapy Details
Swedish Massage: Primarily for relaxation and stress management, to increase the oxygen flow in the blood and release toxins from the muscles and to shorten recovery time from muscular strain by flushing the tissues of metabolic wastes. Swedish techniques usually include gliding strokes, kneading, stretching and possible some percussion. Many techniques can be integrated into the massage depending on your individual needs.
Integrative Massage: Is very client specific and incorporates many techniques and modalities including but not limited to Swedish, Deep tissue, Cranial Sacral, Myofascial Release and Shiatsu. It depends on client's problem area and the Therapist's assessment as to which modalities are needed for the various problem areas. This is our standard massage session unless otherwise requested.
Deep Tissue Massage: Deep tissue massage therapy is similar to Swedish massage, but the deeper pressure is beneficial in releasing chronic muscle tension. The focus is on the deepest layers of muscle tissue, tendons and fascia (the protective layer surrounding muscles, bones and joints).
Cranial Sacral Therapy: A gentle and extremely safe and effective therapy designed to release restrictions that inhibit the body's normal self correcting mechanism. It can alleviate a wide range of conditions, including migraine headaches, chronic fatigue, chronic neck and back pain, temporomandibular joint dysfunction, stress and tension related problems.
Myofascial Release: A gentle mix of stretches and massage that promotes healing and relieves pain by releasing tension and freeing constrictions from the fibrous bands of connecting tissue-fascia thereby alleviating problems with connective tissue scarring or injury. Myofascial Release helps individuals with poor posture, physical injury, illness and emotional stress, helps restore complete balance back to the body.
Shiatsu: A traditional Japanese healing method, Shiatsu means "finger pressure". The practitioner uses palms, fingers, thumbs, elbows to work on the body's acupuncture points along the meridians or energy channels. It helps to balance energy flow, and strengthen vital organs. It is believed that disease is the result of blocked or unbalanced energy.
A study in the Journal of Alternative and Complementary Medicine found that people's blood pressure fell after a single 45 to 60 minute deep tissue massage. Additionally, a 2010 meta-analysis in the Journal of Clinical Psychiatry found that massage modalities like deep tissue reduce stress hormone levels and heart rate while boosting mood and relaxation by triggering the release of oxytocin and serotonin.
Corporate Massage Therapy Wellness Program
Many corporations, small businesses, and municipalities have found massage therapy to be a low cost benefit that helps to attract and retain quality employees and help them achieve peak performance. It's clear to see why the leading Fortune 500 companies offer massage as part of their employee benefit program.
Some of the country's largest companies have found massage therapy to reduce headaches, back strain and fatigue since offering massage therapy as a benefit to their employees. Others cited a decline in turnover rates, an increase in problem-solving aptitude and heightened morale.
Some of the benefits of offering massage therapy to your employees include:
Reduced Stress
Reduced Anxiety
Decreased absenteeism
Lowered blood pressure
Increased employee productivity

On-the-job stress can be contributed to many life factors. Physical threats such as carpal tunnel syndrome, fatigue, the common cold and other illnesses can be easily contracted in your work environment. Research has shown that Massage Therapy can alleviate work-related stress and build immunity against many illnesses, and companies that offer massage benefits to their employees not only have happier employees but healthier employees who feel appreciated, and in turn excel in their productivity.
Corporate Group Membership Rates
Join the thousands of employers who offer massage as a highly valued benefit to their employees and see the positive impact it has on the health of your organization. A Healing Place offers Corporate Group membership rates that make it easy to get your employees started on a wellness program you can both benefit from. Contact us today to find out how you can add massage to your organization's wellness program.
Lymphatic work: This light rhythmical massage aids the body in collecting and moving lymphatic fluid, which plays a key role in delivering nutrients and antibodies and removing Inflammation, toxins and waste throughout the body. Manual Lymphatic Drainage also can help to lower blood pressure, reducing stress and improving sleep patterns as well as reducing edema.
60 Minute Integrative Massage $95.00 / 90 Min. $125
60 Minute Deep Tissue Massage $125.00 / 90 Min. $140
Head Neck and Shoulders 30 min. $50.00 (no coupons)
Corporate Group Wellness (CALL TO DISCUSS DETAILS)
In-Office Corporate Chair Massage (CALL TO DISCUSS)
(4 hour min., some exceptions apply) $300.00 or $75/hr per Therapist.
Payment Options: CASH, CHECK or CREDIT CARD (Visa, Mastercard, American Express or Discover) We also accept Flex or Health Spending Account cards (Benny cards)!
**Regular Massage should not be considered a luxury, make it part of your normal healthcare routine, Inquire about our affordable 4 or 10 pkg Wellness Package Pricing!**