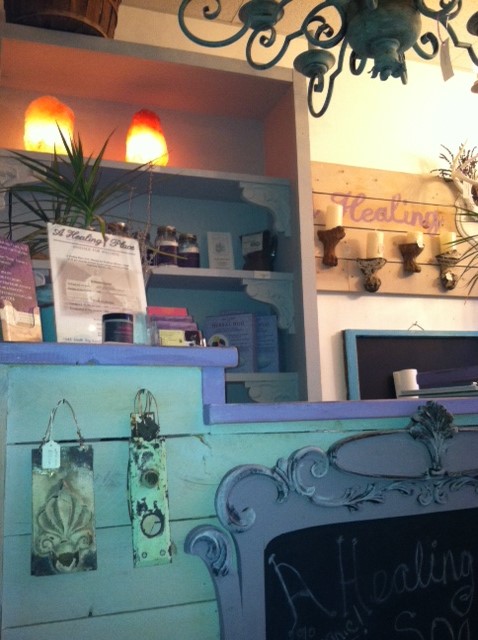 Our Boutique/Waiting Room,
browse our holistic products while you relax!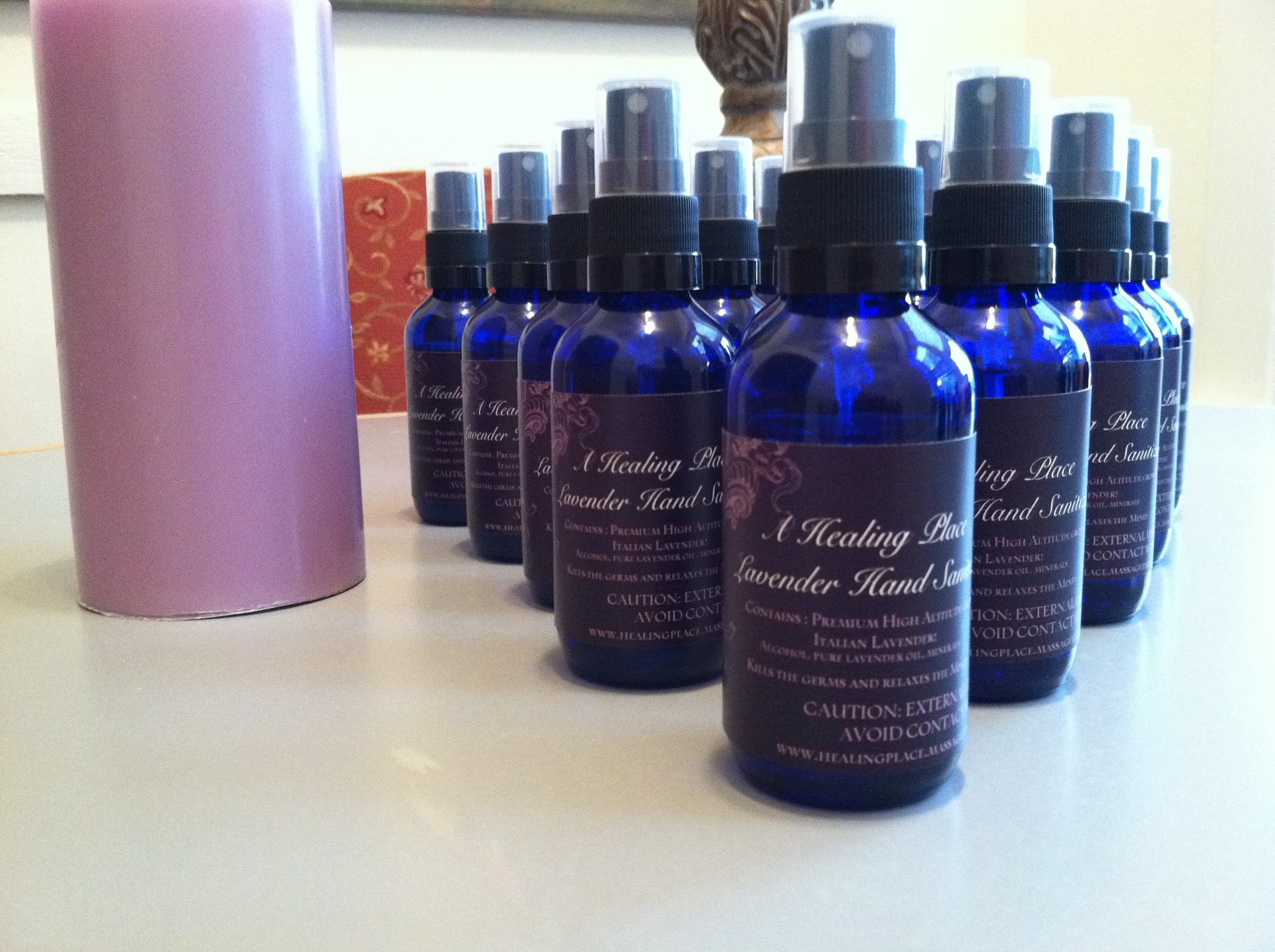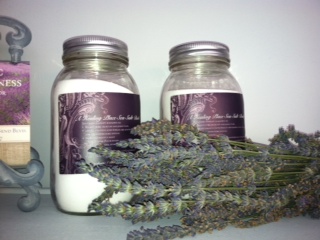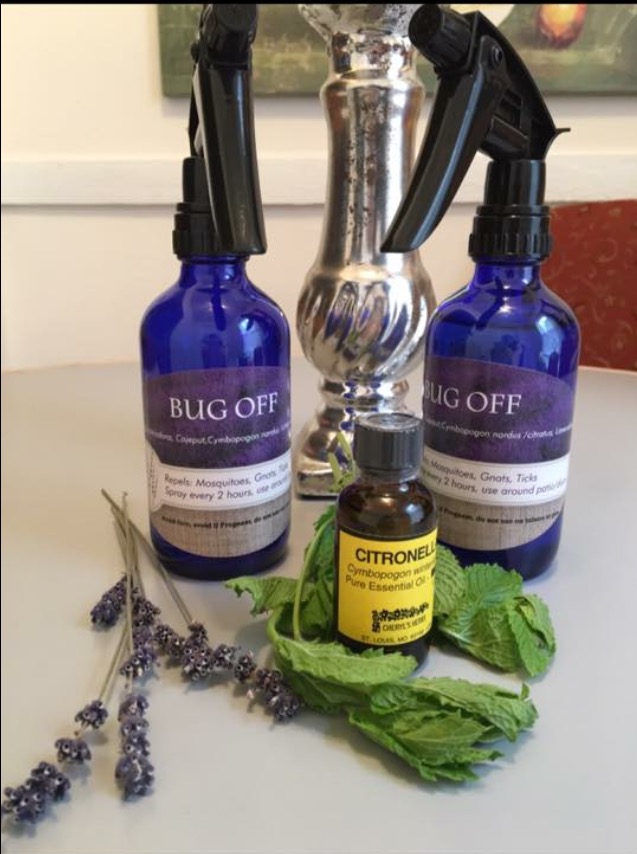 Organic soaps Lavender Hand Sanitizer Healing Salt bath soak BUG OFF Spray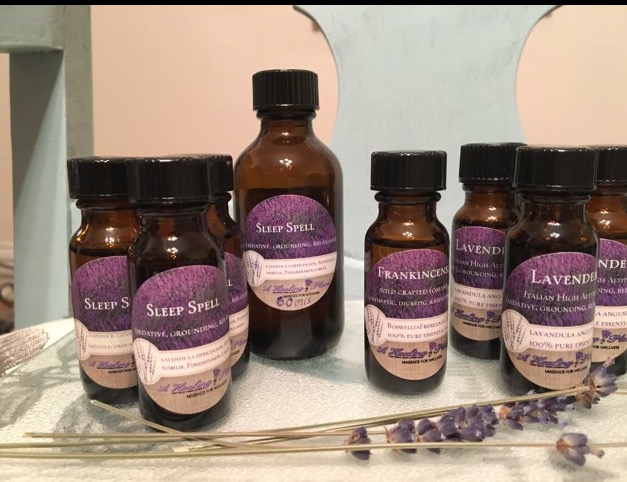 Healing Place Therapeutic Essential Oils and Blends
Our Healing Therapy Rooms each one is unique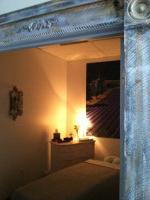 When creating our new location, I knew it would be unique, set apart from any other massage therapy place.
This is a blessed space, warm and inviting, I have often heard clients say "I just want to curl up and read a book here" when describing how cozy our place is.
Lavender fields was the inspiration for the decor' I can't think of a more perfect companion to Massage Therapy than the amazing healing purple flower with an intoxicating scent Lavender.
Imagine, riding your bike through the lavender fields in rural France and you stumble upon this amazing little boutique that is earthy, shabby, rustic and with the natural scent of lavender wafting throughout the space. With amazing Therapists waiting to rid your body of long held stress and pain. Now you know you have found it.. your Healing Place!
Come in and see for yourself why it is different here, Welcome to
A Healing Place, llc
Massage for Wellness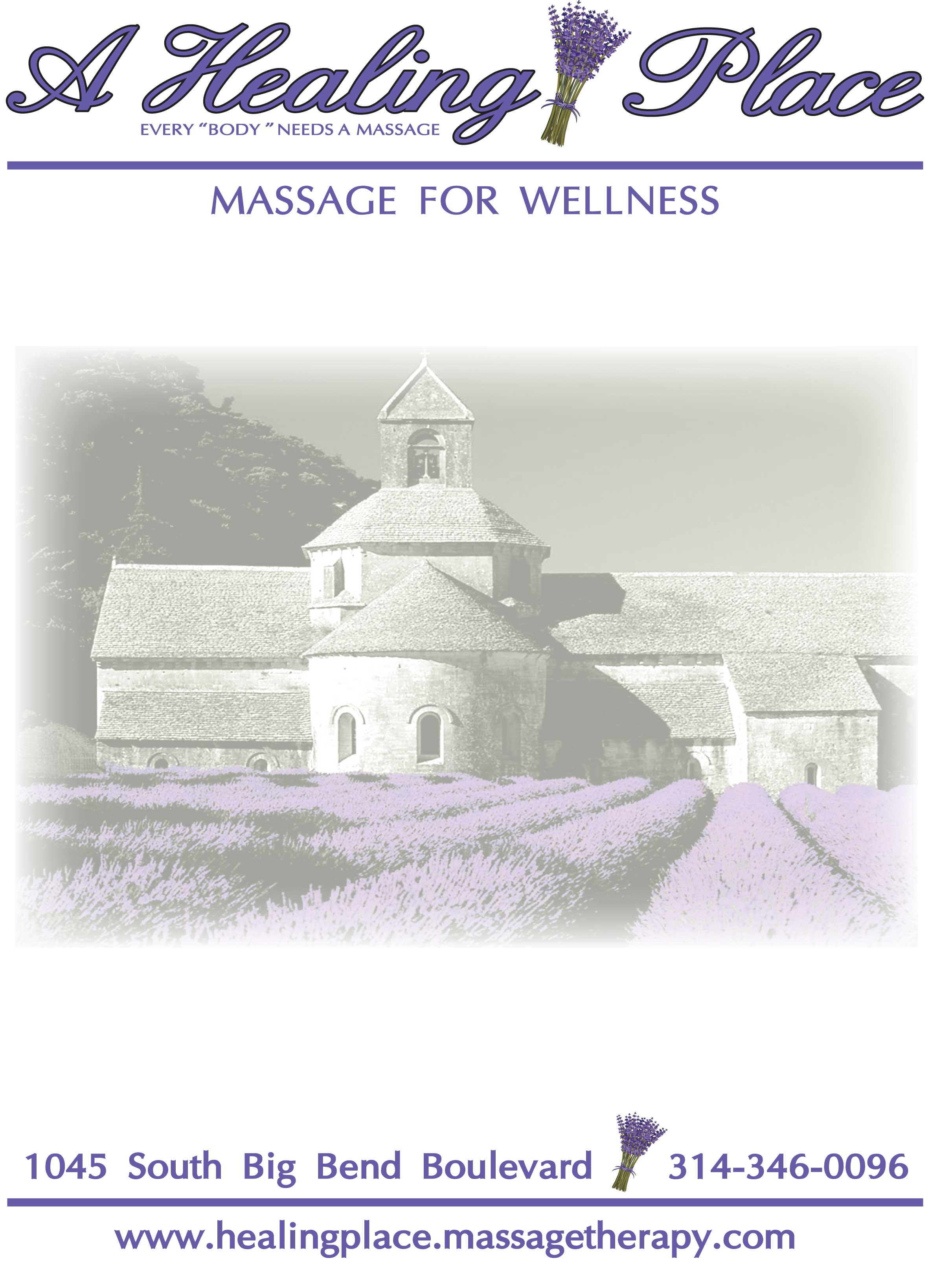 We are located at 1045 S. Big Bend Blvd. Richmond Heights, MO 63117
For Appointment Call 314-346-0096- Parking On Rear lot