Call to Schedule our In-Office Therapists
314-346-0096
Benefits of Chair Massage
Boosts energy, alertness, and productivity
Increases Circulation
Reduces muscle tension and pain
Helps prevent Repetitive-Stress Injuries
Relaxes and rejuvenates
Relieves emotional stress
A Typical On-Site Chair Massage
A chair massage session takes place at your office. A Healing Place, LLC provides you with a 5 to 15 minutes seated massage in a portable, ergonomic chair. The therapist will focus on the neck, shoulder, back, arms, and hands. Each session is done fully clothed with no oil so you and your employees can go right back to work!
More effects of stress - Repetitive Stress Injuries (RSI)
Repetitive Stress Injuries, caused by repeated physical movements, results in damage to tendons, nerves, muscles, and other soft body tissue. The increased use of computers in the workplace has resulted in an epidemic of injuries to hands, arms, and shoulders: Tendinitis, Carpal Tunnel Syndrome, or Cumulative Trauma Disorder. Current prevention techniques are called Ergonomics. Employers have made huge investments in adjustable chairs, wrist rests for typists, and methods to shift and vary tasks among employees. On-site chair massage programs are a wonderful, relatively inexpensive addition to programs offices may already have in place.
A Word to Employers
The benefits of On-Site Chair Massage Programs for your company are enormous!
Demonstrates your commitment to the health and well-being of your employees

Great way to recognize birthdays or service anniversaries, provides incentive awards, or as a bonus for achieving company's or individual objectives

Shows you value your employees, and are interested in health management techniques in the workplace.

Is cost effective because there is no investment in equipment or facilities

No work time is lost since massages take place on break time

Can be included as part of your employees benefit package

In return, your company builds: respect and trust from employees, improved interpersonal office and customer relations, which, in turn, creates increased productivity, sales and revenues!

A Healing Place, LLC Massage for Wellness is centrally located at
1045 S. Big Bend Blvd. Richmond Heights, MO 63117
Our Therapists are highly trained with 8 to 14 years experience. We look forward to the opportunity to provide chair massage to your company. We also invite your employees to join our Corporate Wellness Program, Create a group with 10 or more and we can offer $25 off per session making regular massage therapy affordable and healthful. Visit our website for more information about us and the plethora of techniques we can offer.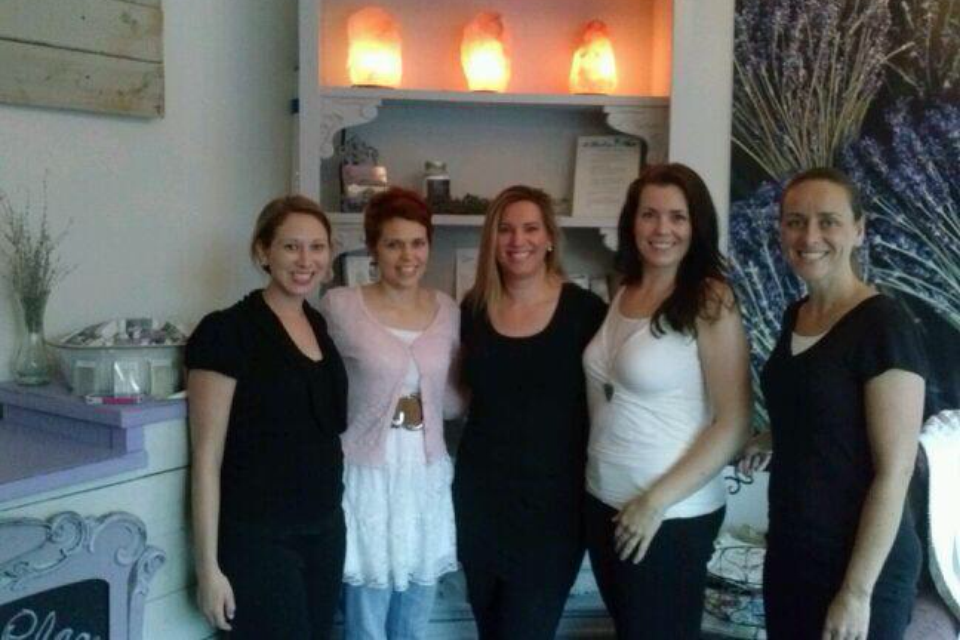 www.healingplace.massagetherapy.com
We look forward to meeting your Corporate Massage and Wellness needs.
In-Office Chair Massage pricing depends on several factors such as the number of Therapists needed and the number of employees for each session. Typically we charge $300 for 4 hours (1 Therapist) or $75/hr per Therapist other fees may apply as well.
Please call for pricing.
Blessings from the Therapists at
A Healing Place, LLC Massage for Wellness