Tamara Dobson, LMT, NCTM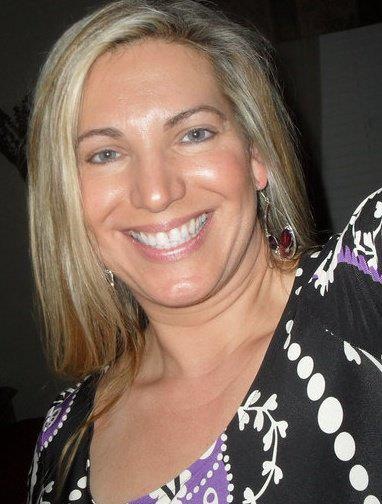 graduated from the Healing Arts Center in St. Louis, MO the original Massage Therapy school in Missouri. My training included Anatomy & Physiology, Myofascial Release, Deep Touch, Shiatsu (Acupressure), Swedish Massage, Cranial Sacral Therapy techniques, Deep Tissue and Advanced Deep Tissues Massage, Level I & II Reiki, and Geriatric Massage.
I believe that regular Massage Therapy sessions are the secret to longevity (the fountain of youth and vitality). Just imagine if everyone received a weekly massage, would it not change the world? Massage can relieve pain and stress that is often trapped within the body for years. By releasing anxiety, stress and toxins the mind and body can reconnect and rebalance. Creating healing within the body on a regular basis allows us to enjoy a true sense of well being thus allowing us to utilize our energy and vitality!
I want to make a difference in my client's lives and in the world at large! I believe that you must give in order to receive, it is in giving that we realize life is not all about us. There are people suffering and it is my calling to do all that I can to help. It gives me satisfaction in my heart to know that I have given one of my clients' a better perspective on their day or their life by having relief from chronic pain. Massage is an amazing tool and I plan to continue my education so that I have many tools in my healing toolbox to offer the best therapy possible by removing restrictions in the body. I just completed Geriatrics I Certification with Sharon Pusko, PhD and Deep Tissue workshop with Hall of Fame Massage Therapist Lolita Knight. The techniques I learned in the Deep Tissue class intrigued me to learn more. In that pursuit I completed an ADVANCED DEEP TISSUE Class with Eric Stephenson that I am very excited about, If you suffer from shin splints or tennis elbow, I have some very effective techniques for these issues.
I like to think that the massage I offer is different in that I am not in a hurry, I will take the time to connect and assess restrictions, adhesions, pain and stress retention within the fascia. I integrate a little bit of every modality that I have learned. Gentle stretches along with breathing out the stress, providing Deep Tissue work in areas where chronic restrictions are preventing your body's healing. Gentle gliding to move stagnant lymph to stimulate the release of toxins, maybe some hot serpentine stone gliding over adhesions assisting in releasing long held tension; especially at the base of the occiput (skull) where there is a high concentration of neurological activity. Applying Myofascial Release where and when I am drawn to do so and learning stress patterns held. With each additional session we can further address just what you need to make every session therapeutic and healthful and further release what your body does not need to hold onto. I offer various package deals in order to encourage the health advantages of regular Massage Therapy and to make it affordable. Massage Therapy makes a wonderful gift to self but should be part of your life longevity plan rather than an occasional "special pampering" treat. I personally get 4-6 massages per month and I can tell you it has honestly changed my life for the better!
I absolutely believe in and personally know the benefits of regular Massage Therapy in my life and have no doubt that for me this is a God thing. God has called me to help those in pain and those that are running around stressed out and not in touch with themselves. Weekly Massages have changed me from a stressed out overworked woman to someone that takes time to connect with myself and others and to slow down, breathe and enjoy the blessings of each day, never taking it for granted. Take time for yourself it's the only "You" you have!
My Interests
I am very interested and passionate in growing my knowledge about cancer prevention, ageing with vitality and living a full and balanced life that is filled with love and faith that God will lead me where I am needed the most. I plan to get certified in Manual Lymphatic Drainage (detoxify), Neuromuscular Therapy and Trigger Point Therapy as my next educational enhancements.
I am dedicated to my pursuit of a Christ centered life, I enjoy spending time with the kids. I believe in living a holistic lifestyle and like going to local Farmer's Markets and prefer organic produce mostly from local farms. I enjoy walking, biking and visiting New York City and going to the Chocolate Show. I am intrigued to learn about different cuisines and cultures and their cooking ingredients and methods, herbs etc.
A CAUSE NEAR AND DEAR TO MY HEART I am an advocate for a local charity, International Crisis Aid (I.C.A.) rescues kids from human/sex trafficking. One of the fastest growing crimes in America, very young victims are forced into prostitution on a daily basis. This is so deplorable that I decided after five years of it weighing heavy on my heart to do something to help rescue these kids, feed the hungry and help make a difference in the lives of some pretty desperate children. Visit www.crisisaid.org if interested in learning about this incredible organization or to volunteer or become a sponsor. This has become a $32 Billion a year industry, we must support the organizations that are fighting the fight for innocent lives and they truly need all the help you can give! Be a DOER of good Deeds, Give and you shall Receive! Please also pray blessings over those held in bondage and for the Organizations that are dedicated to making a difference. Thank you for your support. Thank you to WHOLE FOODSMARKET for their annual support at our 5K run/walk fundraiser..please visit the I.C.A.'s website for more info and to register yourself or a team!
A Healing Place, LLC Massage for Wellness is located at 1045 S. Big Bend Blvd. Richmond Heights, MO 63117 and I look forward to working with you.
Blessings In Health,
Tamara Dobson
Bridgett Antolick, LMT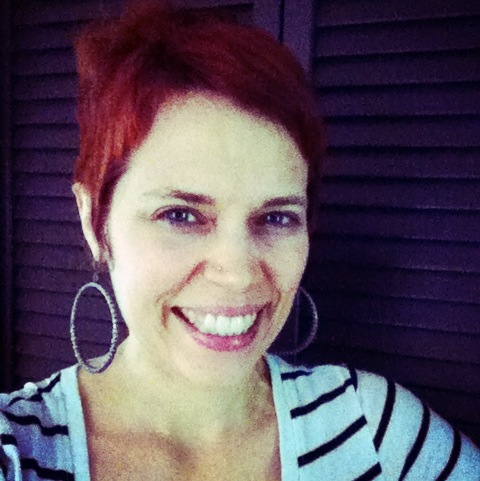 I graduated from Florida College of Natural Health and have been working as a massage therapist since 2008.
I like to describe my work as a powerful, intuitive, and relaxing Swedish massage with influences of Thai and Esalen. My clients have reported less pain, headache relief, better sleep, better mobility, relief from sport's injuries, and release of muscular tension after their massage. Some have said that I have "healing hands." I have excellent references. I love the "hands-on" approach to making people feel better and interacting with the unique world of the human body. The work revives me and makes me want to learn more about how we are created.
I have taken classes with Katie Haley of Cosmic Flower and is certified in aromatherapy. I have fun making household, personal care, and beauty products with oils for myself and others. I seem to always be concocting something!
Besides Margie Meshew's Thai on the Table classes, I've enjoyed learning more about the Thai modality with Christopher Ray and find this form of massage very fascinating and therapeutic. Other recent interests include Chi Nei Tsang, a type of stomach massage that treats the energetic lines that correspond with the body's organs.
We are all so excited to experience her amazing Thai Massage techniques and are blessed to have Bridgett here at A Healing Place!